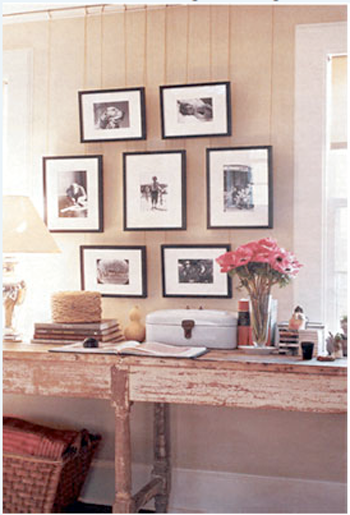 I have FINALLY found what I want to do with the space above my bed! I'm a photographer and I have nothing on my walls! sad! I have been searching and searching for ways other than just putting a nail in the wall and throwing a picture on it and I've decided on what to do: a picture rail! I LOVE the idea of using the branch in the first image..too cute! and I really love the layering/stacking of the two pieces on one nail in the second image. I'm excited! Now I'm on the hunt for cute, ornate frames! Any suggestions?
Other exciting decor news I found a SUPER great find at the flea market today! I bough a decorative rod-iron, high-backed chair (I'll have to take a picture and show it off) that I'm going to paint and re-upholster! This will be my first re-upholstering experience...YAY!! I LOVE DIY projects!
...........................................................
John Mayer concert recap/update will be posted very soon!! <3
Have a great night!